This Week at Our Redeemer 12/9/19


Join us this Sunday as we praise God and celebrate His love.

Sunday, December 15th

• Children's and young adult Sunday School in
Finn Hall Annex at 9:30 a.m.
• Adult Bible Study at 9:30 a.m. in downstairs
kitchen area
• Worship with Holy Communion at 11:00 a.m.
• Holy Baptism of Austin Jesse Cochran

Our worship location is at:
Finn Hall
10411 234th Ave E. Buckley, WA 98321

Get online directions (Google Maps)


Third Sunday in Advent


First Reading: Isaiah 35:1-10
Epistle: James 5:7-11
Holy Gospel: Matthew 11:2-15

Hymn of the Day: LSB 345: Hark! A thrilling voice is sounding
Color: Blue

____________________________________________________________


Advent Midweek
Soup and Bread Supper
6 PM, Dec. 5, 12, & 19th
With
Worship at 7 PM
_____________________________________________

Adult Bible Study Course

Will the Real Jesus Please Stand Up?

You can't just take a hammer and a chisel to the Jesus of the Bible and form Him into your own personal Jesus.

This study not only reminds us who the real Jesus of the Bible is, but also reveals to us twelve false christs who are embraced, loved, promoted, and revered, even by well-meaning Christians.

Each of the 14 lessons in this video study, led by author Matthew Richard, points you to the real Jesus, who is greater than any false christ you could imagine.

Join us for this 7-part video series starting this Sunday, at 9:30 a.m. in the downstairs kitchen area. ___________________________________________________________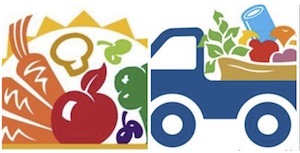 Buckley Kiwanis
Food Bank





The last Sunday of the month is FOOD BANK
SUNDAY. However, you can bring you
donations in on any Sunday.

Let's CAN hunger!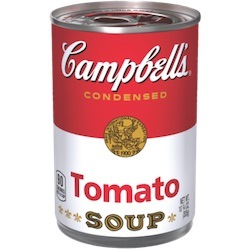 Food Bank Note: Help Needed!
Soup and Chili are in short supply.
Please consider these items in your grocery shopping.






___________________________________________________________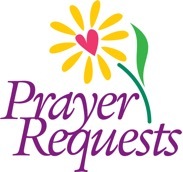 Keep the following congregants in your prayers:

• Missionaries Elliot Derricks and family in Cameroon with Lutheran
Bible Translators.
• Alan and Faith Potter – Alan facing back surgery in December
• Barbara Greenwood – Healing for knee and back pain
• Sherry Creson – Daughter Darlene having surgery Dec. 19
• Evelyn Oster – At St. Joseph recovering after Surgery

Others:

• Jeanette - To find the Savior in her life
• Joe H. - Dealing with personal demons
• Eden - Freedom from drugs
• Dillon - Freedom from drugs
• Sue P. - Alcoholism and lifestyle changes
• Gretchen N. - Alcoholism
• Voice of the Martyrs (VOM) and persecuted Christians throughout
the world
• ORLC as we seek the Lord's guidance for our continuing ministry
in the Bonney Lake/Buckley area
____________________________________________________________


Check out the flower chart on the clip board and please indicate when you would like to provide flowers for our Sunday Services
_____________________________________________

Ever wanted to read through the Bible in a year? (Anytime is a great time to start) Take up the challenge and visit our Daily Bible Reading/Devotion
tab. Blessings abound each day!
_________________________________________________________

Upcoming events at a glance:

• December 5,12,19 - Advent midweek soup and bread supper at
6:00 p.m. with worship at 7:00 p.m.
• December 14 - Christmas Caroling and pizza party
• December 15 - Holy Baptism of Austin Jesse Cochran
• December 19 - Women's Brown Bag luncheon at 11:30 a.m.
• December 24 - Christmas Eve candlelight service at 5 p.m.
• December 25 - NO Christmas day service

____________________________________________________________

Serving this Sunday: Communion Assistant: Bob Smith, Lector: Kelly Cochran, Ushers: Jim Senger and Logan Sutcliffe, Pie Ministry: Bob and Sandy Smith, Greeter: Sandy Smith, Altar Care: Gayle Senger, Acolyte: Caleb Sutcliffe, Flowers: Jim and Gayle Senger